With the support from Old Boys' doctors, La Salle College Old Boys' Association (LSCOBA) and La Salle College Parent Teacher Association (LSCPTA) will co-organize an online talk on March 27 (Sunday), aiming at providing Covid-19-related tips for Lasallians and their families.
Details of the online talk are as follows:
Date: March 27, 2022 (Sunday)
Format: Online
Time: 11:00-12:30
There will be a Q&A session towards the end of the talk. If you have any questions in mind for the guest speakers, you may submit them when you register. Please register before 6 p.m., 25 March 2022 (Friday). Access the form by scanning the QR code.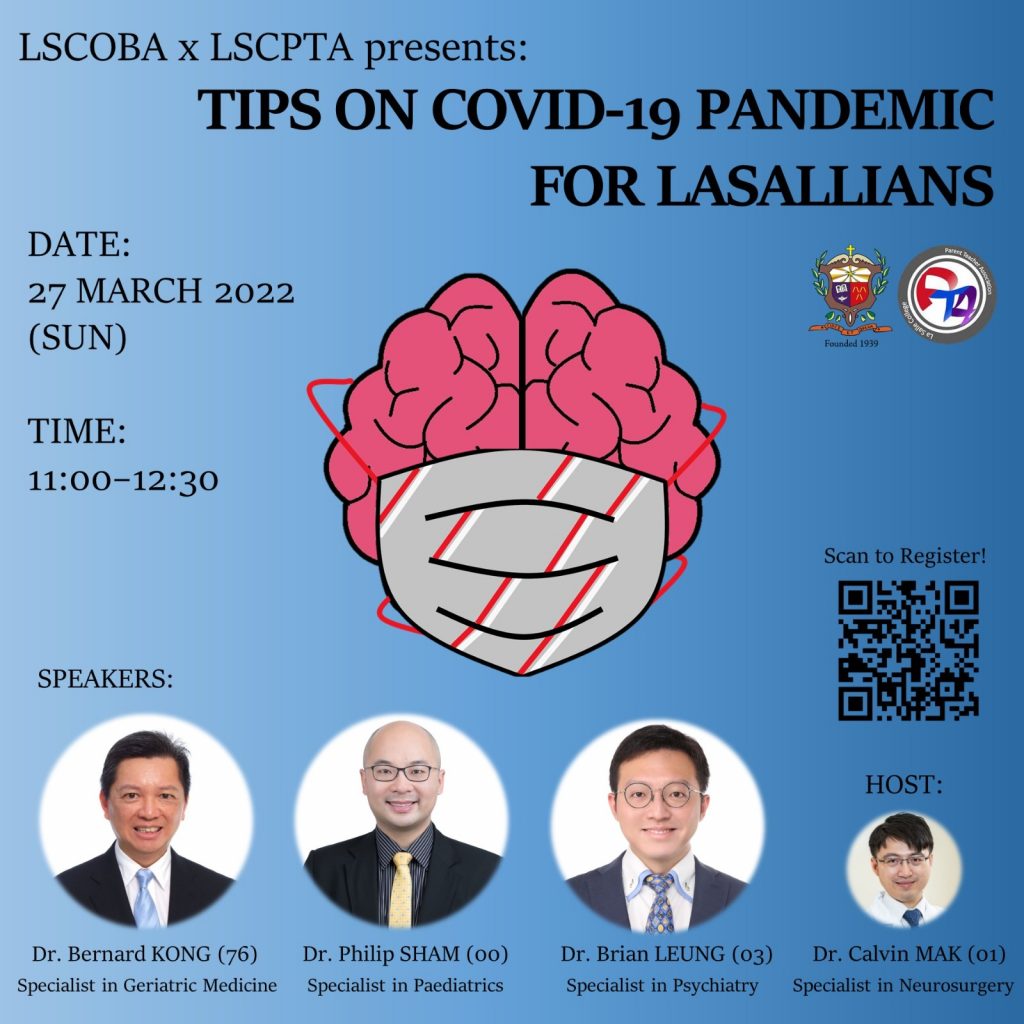 ******
Background of the speakers and host:
Dr. Bernard KONG (76), specialist in Geriatric Medicine, MB(Aust), FRCP(Lond), FRCP(Edin), FRCP(Glas), FHKCP, FHKAM (Medicine)
Dr. Philip SHAM (00), specialist in Paediatrics, MBBS(HK), PDipID(HK), DCH(HK)(HKCPaed), DCH(International)(RCPCH), MRCPCH, Dip Med(CUHK), MSc(CUHK), FHKCPaed, FHKAM(Paediatrics)
Dr. Brian LEUNG (03), specialist in Psychiatry, MBBS(HK), FHKCPsych, FHKAM(Psychiatry)
Host: Dr. Calvin MAK (01), specialist in Neurosurgery, LSCOBA Committee member